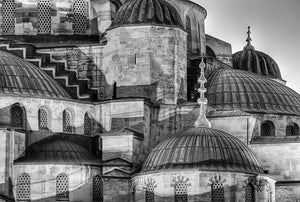 Drawn in by the mosaic'd opulence of the Byzantine Empire, State Property expands her terrain with the Arcane collection.
Known for braiding disparate cultures and materials, cues are taken from the convex domes and gold spheres that adorned the era. Ideal for those who adorn their bodies with as much discernment as they do their spirit. A murmur held close to the chest, Arcane is a spell with no sound.
And doesn't everyone have two shapes, really?
The first is your own body, which you can't get out of, and the second is your shadow, which you can't get rid of.
A. Sillman